If there is something I love as much as reading, it's the author's personal touch they put on a book. Whether it's just through their voice or their jokes, I find it so neat. It is a time we can really see who the author is simply through their writing. For Rick Riordan, it's his chapter names. I don't know if you ever noticed, but the Percy Jackson series has the absolute best chapter titles.  I went through the 5 books and found a few of my favorite chapter titles from each book. Prepare to start laughing, because theseare pretty funny.
THE LIGHTNING THIEF
I Accidently Vaporize My Pre-Algebra Teacher
I Play Pinochle with a Horse
I Become Supreme Lord of the Bathroom
We Get Advice from a Poodle
A God Buys Us Cheeseburgers
I Battle My Jerk Relative
SEA OF MONSTERS
I Play Dodgeball with Cannibal
We Hail the Taxi of Eternal Torment
I Go Down with the Ship
We Hitch a Ride with Dead Confederates
The Party Ponies Invade
TITAN'S CURSE
The Vice Principal Gets a Missle Launcher
Everybody Hates Me but the Horse
I Wrestle Santa's Evil Twin
We Meet the Dragon of Eternal Bad Breath
I Put on a Few Million Extra Pounds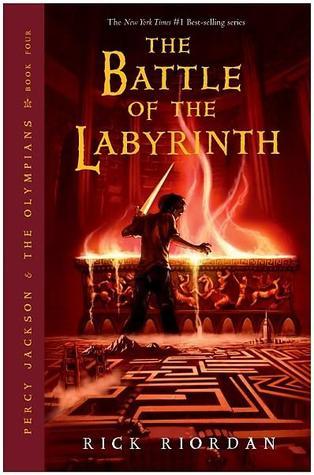 BATTLE OF THE LABYRINTH
Nico Buys Happy Meals for the Dead
The Underworld Sends Me a Prank Call
We Play the Game Show of Death
My Birthday Party Takes a Dark Turn
LAST OLYMPIAN
I Go Cruising with Explosives
My Math Teacher Gives Me a Lift
Two Snakes Save My Life
Pigs Fly
We Win Fabulous Prizes
Some of these are just so blunt and straightforward it kills me. I have to say the winning book has to be The Lightning Thief. I physically had to make myself stop writing the titles. I had a great time looking at all of these, and I hope you get a laugh out of some of them as well!