Hello! There is officially only 3 days left of 2017, so I figured now would be a great time to do an end of the year wrap-up. I don't *think* I will be finishing any more books this year, but I have read 2 this week so who knows! This list is really just a summary of my 2017.
BOOKS
So I actually have an upcoming goodreads post that discusses my apparent inability to track books. After racking my brain, this is all of the books I can remember reading in 2017. I have a feeling there were more, but obviously they didn't have that much of an impact on me. My reading number is pretty low, but I expected that because I didn't pick up a ton of books.
My Favorite Series of the Year — The Dark Artifices
2017 was a year I was SUPER in the shadowhunters universe because of the TV show. I reread a few of the TMI books and was also introduced to The Dark Artifices series. I LOVED THESE BOOKS. They are both around 700 pages each and I basically finished both of them in a span of 4 days (what can I say, I was bored and they were good!). I'm not sure if I like it more than The Infernal Devices yet, but its definitely up there. I'm so glad Queen of Air and Darkness is coming out in 2018 now, because I NEED to know what happens after LoS.
My Most-Anticipated Book of the Year — Turtles All the Way Down
When John Green announced that he had a new book coming out, I was over the moon excited. Like I was counting down to receive this book (and then it didn't come in the mail on time!). Turtles All the Way Down did not disappoint; in fact, it exceeded my expectations and became my favorite John Green book. You can hear my gush more about this book here.
My Favorite Book of the Year — Far From the Tree
I read my favorite book of the year 4 days ago actually. I received Far From the Tree Christmas morning and ended up finishing it at 3:00 am after my Christmas celebrations. I literally could not put this book down. It definitely tugged on my heartstrings–the family relationship in this book is what I have been looking for in YA forever! Far From the Tree is probably one of my favorite ~serious~ contemporary books now, and I am absolutely in love with it.
My Least Favorite Book of the Year– Red Queen
Ew. I just dislike this book so much. There is so much hype around this series and I really don't understand why. It was painful to read at times. I'm not even sure if I completely finished it. I know I got close to the end, but something so absurdly stupid happened I had to put the book down. Yeah, not a fan.
BLOGGING
This one is pretty easy–I didn't blog! I made the decision to stop blogging at the end of 2016 because it was no longer fun.I took a long break, but when I read Turtles All the Way Down, I was drawn back into blogging again. This month I have really gotten into it during my break, and I am hoping to continue!
My Most Viewed Post of 2017  is The Best of Rick Riordan's Chapter Titles with a total of 856 views…I shocked because I posted this in 2015 lol.
MUSIC 
I'm not going to get too much into this because I planning on a whole another post about music. I realized I never talk about music on here and that needs to change. Since you don't know anything about my music tastes, let me just tell you my all time favorite band in the world is Imagine Dragons. They had their new album Evolve come out in 2017, and I listened to it all the time. I also started listening to Post Malone in 2017, which is why I Fall Apart is my #1 song. My spotify stats are a little skewed b/c I switch from listening on youtube or my phone but the two pictures above are pretty accurate.
I also went to 2 concerts in 2017: Panic at the Disco and Imagine Dragons!
MOVIES
I had absolutely no book-to-movie adaptations to look forward to this year. So, my favorite movie of the year was (drum roll please)……..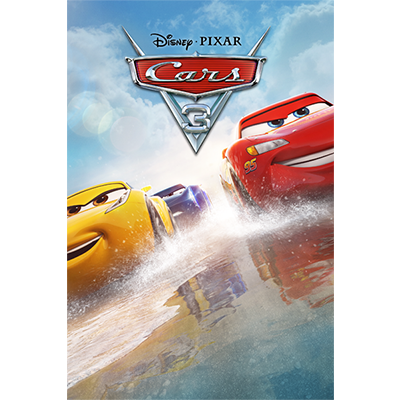 Don't judge! This movie was pretty awesome. Now 2018, that will be the year of movies for me. So many to be excited for!
That's my overall media summary of 2017. What about you? Any favorite books from 2017? What music did you listen to during the year? A favorite movie that I missed? Let me know in the comments!