It is a commonly known fact that I love to read. It is a lesser known fact that I absolutely love Marvel. So naturally, you would think I would know when two of my favorite things were going to mash up. Then again, when do things ever go as planned? I was just surfing the internet the other day, when I came across a cover reveal for this book called Forever Red. I had no idea what the book was, but I like looking at covers so I clicked the link. Then, I saw it.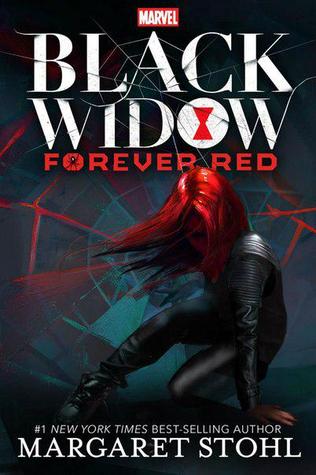 What is this? What is this beautifulness? As soon as I saw that it had Marvel on it, I instantly got excited. Then I saw Black Widow, which made me even more excited. Finally, the cherry on top was when I glanced down and saw the name Margaret Stohl. I was happy to see a familiar author whose style I knew well. I read Beautiful Creatures ages ago, and I actually liked it back then. Nevertheless, Margaret is still a good author, and I am excited to read her story of Black Widow (aka the most epic woman ever).
After I was done freaking out over what I hope to be a great book, I couldn't wrap my head around the fact that I hadn't even heard about this book yet. It is coming out October 13 this year, so we don't have to wait too long. This will be super fun to read, and maybe they will make more with other heroes. Who knows.