Some of you may know that this past fall, Stephanie Perkins released her first anthology, My True Love Gave to Me: Twelve Holiday Christmas Stories.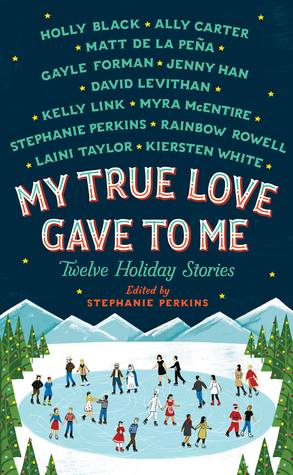 The other day, she came out and said that there will be another anthology like this but set in the summer months! It is projected to be out in Summer 2016 and already has a title! Summer Days & Summer Nights will consist of many of our favorite authors just like last time and their own short romance stories. Here is the list of authors that will be writing a story for this book.
Leigh Bardugo- author of the Grisha trilogy 
Francesa Lia Block- author of Witzee Bat
Libba Bray- author of the Diviners   
Cassandra Clare- author of The Mortal instruments and Infernal Devices   
Brandy Colbert- author of Pointe
Tim Federle- author of Tequila Mockingbird and Gone with the Gin
Lev Grossman- author of The Magicians trilogy  
Nina LaCour- author of Everything Leads to You
Veronica Roth- author of the Divergent trilogy
Jon Skovron- author of Misfit
Jennifer E. Smith- author of Statistical Possibility of Love at First Sight
Stephanie Perkins– author of Anna and the French Kiss
This is a very interesting group. I'm not really familiar with half of these authors but I do know Leigh Bardugo, Libba Bray, Cassandra Clare, Nina LaCour, VERONICA ROTH, Jennifer E. Smith, and of course Stephanie Perkins. I think this will be a fun book with cute contemporary reads in it. It will defintiely be great when you just want a good summer romance, that's for sure.