So this past week, I have focused a ton of my time into reading. This put blogging on the back burner temporarily for a few days, but I got to say, it was great being in a mood where all I wanted was to read! The strange part is, I have been reading rereads, one series in particular. I haven't read these books in forever, and with the tv show on, I wanted to read them so I can gauge the accuracy. Have you guessed the series yet?? That's right, it's the…
MORTAL INSTRUMENTS SERIES
Believe me, I am in more shock then you. You are probably thinking to yourself, The Mortal Instruments? You never even talk about those books Bri! That's where I am confused as well. I'm one of those people who didn't gush over The Mortal Instruments, and preferred The Infernal Devices much more. I didn't exactly hate them by any means, they just weren't my ~thing~.
So why have I been reading these again? Two reasons. First, I went to the store and Passenger and Bookishly Ever After weren't there. Second? There is this part of me that absolutely can not watch adaptations without having read the book first. Seriously, I can't do it. For some reason, I just love comparing and catching differences. (TANGENT: For example, I watched the first 3 episodes of Recovery Road on freeform app, and afterward figured out it is A BOOK. Now it is on my library list XD) So, when Shadowhunters premiered last week, I figured I would be fine since I had technically already read the books. Then I found myself looking something up online, and then in the book. Before I knew it, I have read 4 books in 5 days.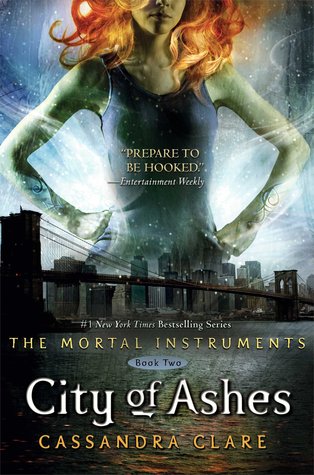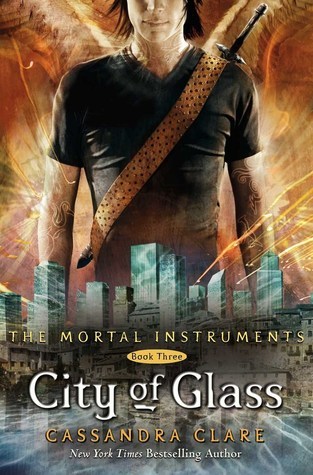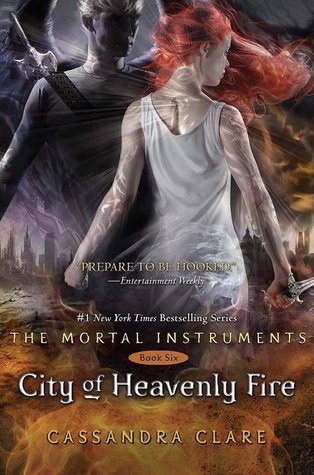 City of Heavenly Fire is still my favorite, due to the fact that Jem and Tessa are present. So after rereading (most) of this series, has my opinion changed? Not really. They still aren't the best, but they are definitely fun and cheesy. Which is what I am expecting from the show, nothing though-provoking, but just a fun adaptation. Yeah it may not be the best series or tv show, but you got to admit, it is pretty entertaining.