It's really crazy to believe that 2017 is coming to a close! However, a new year means new book releases, and 2018 just so happens to have some wonderful new releases! Many of these books are part of favorite book series or are by favorite authors. This list doesn't include all of the debut books I am interested in…mostly because I haven't had a chance to do that much research on them yet!
Series/Fav. Author Novels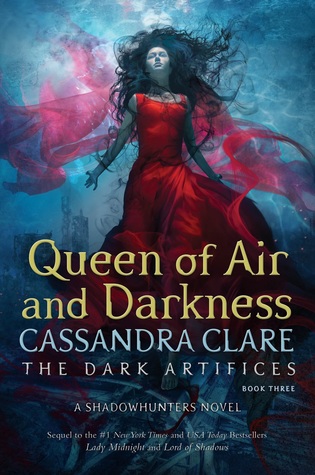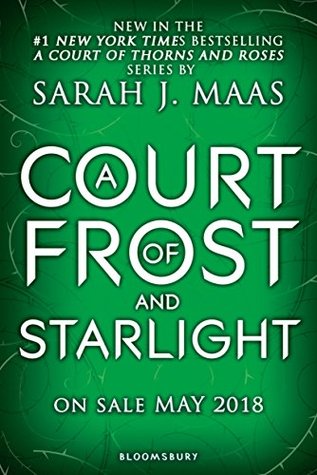 Queen of Air and Darkness–Dec. 4: This book is hands down my most anticipated of 2018. This past summer I absolutely devoured Lady Midnight and Lord of Shadows. This series may be my favorite of Cassie's or is at least very close to Infernal Devices. Plus that ending of Lord of Shadows!!! I need answers…too bad I have to wait until next December for them (better than the initial 2019 release date though)!
A Court of Frost and Starlight–May. 1: I'm very excited to see how this bridge between the original series and the spinoff stories works out. It is a shorter book (247 pages) but is narrated by both Feyre and Rhysand. ACOTAR is another one of my favorite series and I am glad that I will be seeing more of some of my favorite characters again!
Save the Date—June 5: Morgan Matson is hands down my favorite contemporary author. It's gotten to the point where I will literally buy anything she puts out, no questions asked. This book sounds very summer-y and there's a WEDDING. I'm glad it's coming out early June…it'll be a great way to kick off Summer!
The Burning Maze—May 1: Now I know Rick Riordan isn't exactly considered YA but I know so many people that read it anyway. I actually haven't read the 2nd book in this series yet, but I did that so I wouldn't have to wait so long for this book! No matter how old I get, I will always love coming back to this Greek Mythology world (especially when I get to revisit old characters like Percy and Annabeth).
Debut Novels
You'll Miss Me When I'm Gone–Jan. 2: One of my goals for 2018 is to read some books with more diverse representation, and this novel showcases a Jewish family. It deals with Huntington's disease and family/sister relationships and just sounds like it will be a great read.
Where I Live–Feb. 27: This book explores teen poverty and homelessness and main character Linden Rose lives at her high school. This book makes me nervous because I feel like it can be a major hit or a big flop, depending on how they deal with the magnitude of the heavy themes. I'm very excited to see how this one plays out!
The Calculus of Change–Feb. 27: Although it has ~math~ on the cover, I'm willing to look past it (lol). This one deals with a lot of teen issues and seems like it will feature an adorable romance, which I completely here for.
Well here's my list so far! I haven't looked too much into debut novels (especially fantasy ones) but these are the 3 catching my attention so far. What are your most anticipated books of 2018?