I finally made up my list of the most anticipated books of 2015. Of course there are many great books that people are looking forward to that are coming out in 2015, so I narrowed it down to the 1st half of the year (January-June). However I found 16 total books, and I am breaking it into 4 posts. I am doing this so
JANUARY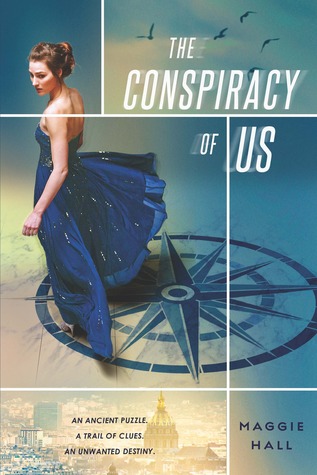 Conspiracy of Us by Maggie Hall  (Jan 13)
This story takes place in a future dystopia, where there is a very powerful secret society called the Circle. This society believes that Avery is the key to an old prophecy and that she can fix everything. Avery must unravel the mystery by traveling all over with two boys in the Circle by finding clues. However after time, it is evident that these clues could possibly start World War 3. Not only that, but the boys hold some secrets of their own as well. Avery has a huge decision; chose the boy that will help her save the world, or choose the boy she is falling in love with?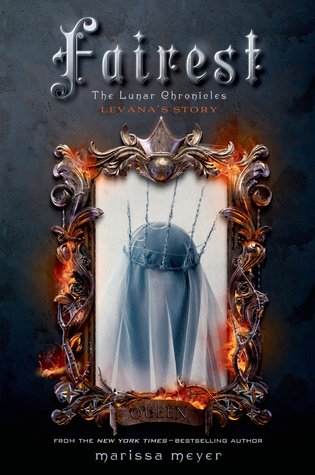 Fairest by Marissa Meyer  (Jan 27)
This is a bridge story between Cress and Winter by Marissa Meyer. So far, all we know about Queen Levana is how she uses her 'glamour' to gain power over people. That is, until now. Meyer has finally written the story of Queen Levana and it is definitely a must-read for fans of the series. Not only that, but there is a 3 chapter Winter excerpt in the back, so that makes it even better.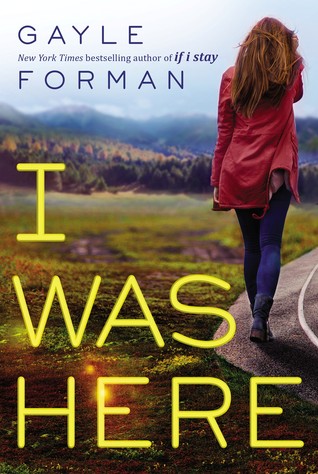 I Was Here by Gayle Forman   (Jan 27)
Cody thought she knew everything about her best friend Meg. However, after Meg commits suicide in a hotel room, Cody is left to find the answers. Everything she thought she knew about her is gone and she discovers many things her 'best friend' never told her about. Like her room mates, Ben McAllister, and the secret computer file. This is a great book for fans of other Gayle Forman books.
FEBRUARY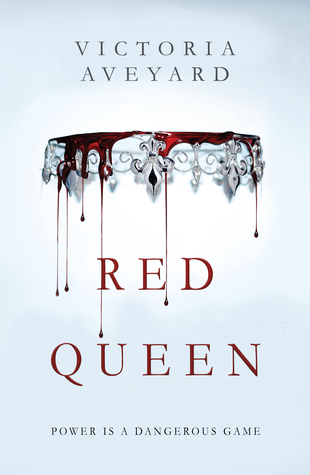 Red Queen by Victoria Aveyard  (Feb 10)
A very anticipated debut novel that is set in a world that is divided by blood. Literally. There are the silver-blooded people that have special powers and rule the world. Then there are the red-blooded, which is the majority, who spend their life serving the Silvers. However, everything is turned around when Mare, a seventeen year old Red, has powers that can overturn the whole system. I have a whole post that explains more about this highly anticipated book here.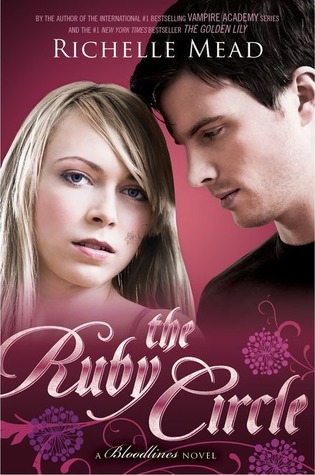 Ruby Circle by Richelle Mead  (Feb 10)
This is the final book in Richelle Mead's Bloodlines series. Syndey and Adrian's secret romance is discovered and now the Alchemists and the Moroi are mad. In this epic finale, someone they both care for is in danger, and Syndey risks everything to hunt down the enemy. While that is going on, Adrian is engrossed with a secret that could shake the Moroi world completely.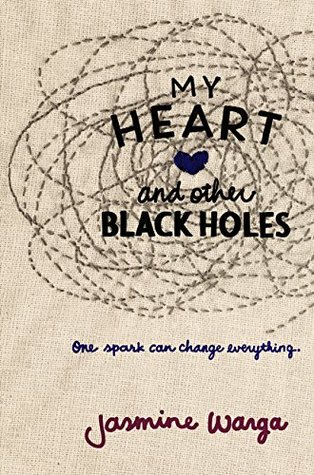 My Heart and Other Black Holes by Jasmine Warga  (Feb 10)
Aysel is ready for it all to be over. The seventeen physics obsesses girl is constantly plotting her own death. She wants to get away from everyone, but isn't sure if she can do it alone. That is until she find "Suicide Partners" a website where she finds Roman, a guy who wants to die like her. As they grow closer, Aysel isn't sure is she still wants to go through with their suicide pact, but before she stops it, she has to convince Roman to stay with her.
MARCH
Mosquitoland by David Arnold  (Mar 3)
In this book described as an American Odyssey, Mim is taken from her home in Ohio and is forced to move with her dad and new step-mom in Mississippi. However, when she hears her mom is sick back home, she gets on a bus and heads straight back. She meets many different travelers along the way, and when some unexpected obstacles come in the way, Mim is forced to deal with her own problems.

We All Looked up by Tommy Wallach  (Mar 21)
As the asteroid is coming toward Earth, there are 4 high school seniors are putting everything on the line. Peter is the basketball star is worried, Eliza is ready to escape her reputation in Seattle, Anita (the perfect one) is wondering is the prestigious college is worth sacrificing her dreams, and Andy just doesn't care. However, with the asteroid quickly coming toward them, they no longer have to worry about their future, but how they will spend their limited present.
Liars, Inc. by Paula Stokes  (Mar 24)
Max thought that faking permission slips and cover stories for his classmates would be great, especially since he didn't like the truth much anyway. He and some friends start Liars, Inc. where they are paid to do many different things. When one member, Preston, wants to meet up with a girl he met online, Max didn't think it would be a big deal. That is until Preston never came home. Now, all signs point to Max as the murderer. Will he be able to find the true killer before he is swept into jail?
Well there is the first nine books of the eighteen that are coming out between January to June. Of course, I can't put ever anticipated book or my fingers would fall off, but if you know one coming out these next 6 months, please leave a comment down below!