In the month of January, I actually required a couple of books. This is abnormal for me, because I will rarely get so many physical book copies in a month, as I buy books on my kindle as well. However, since this month was my  birthday month and I have a much bigger shelf, I got more physical books. I will give you more information about each book below, and it will be from left to right.
All the Bright Places by Jennifer Niven
All Violet wants is to graduate and move away from her small town. Theodore just wants to die. As Goodreads describes it, All the Bright places is a perfect mix of two bestsellers The Fault in our Stars and Eleanor & Park.
When I first read about this book when writing my January Releases Post, I was intrigued by it. I feel like I will either really love it or it'll be a complete flop. We'll see!
---
I Was Here by Gayle Forman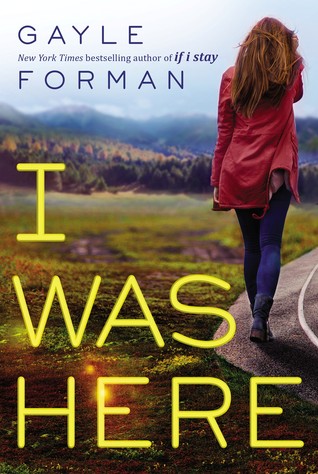 Cody thought she knew everything about her best friend Meg. However, after Meg commits suicide in a hotel room, Cody is left to find the answers. Everything she thought she knew about her is gone and she discovers many things her 'best friend' never told her about.
Of course I picked this book up, it's from Gayle Forman!
---
Fairest by Marissa Meyer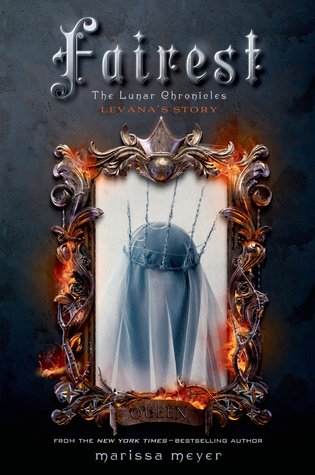 This is a bridge story between Cress and Winter by Marissa Meyer. So far, all we know about Queen Levana is how she uses her 'glamour' to gain power over people. That is, until now. Meyer has finally written the story of Queen Levana and it is definitely a must-read for fans of the series.
I am absolutely obsessed with the Lunar Chronicles, and this makes me even more excited for Winter!
---
Since You've Been Gone by Morgan Matson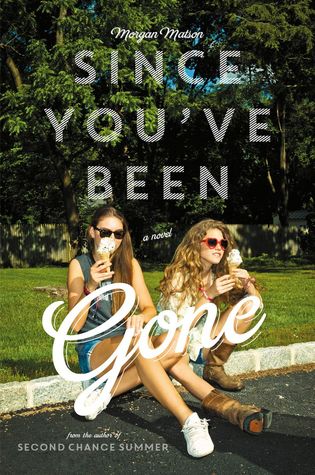 Before Sloane came into her life, Emily didn't do anything. She wasn't the one for partying and adventures. Just when she was preparing for a great summer, her best friend Sloane just disappears without a trace. The only thing she left was a list of crazy random things from picking apples at night to dancing until daybreak that Emily needed to complete that summer.
After I read the synopsis, this was another book I was intrigued with. It looks like a really fun summer contemporary, but i don't know if I can wait that long to read it!
---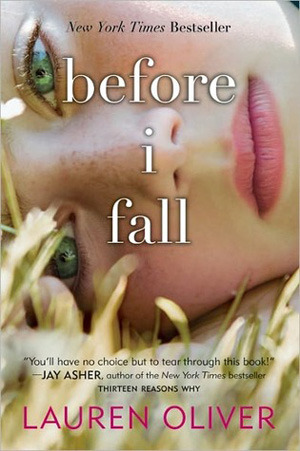 Before I Fall by Lauren Oliver
Samantha was just done celebrating Cupid Day, a day for partying that guaranteed you to be popular, when she died in a terrible crash. However, she didn't die. Well technically she did, but she relieves that day 7 times, noticing many different things.
I honestly haven't heard anyone talk about this book. I knew it existed and knew the overall story, but I can't remember if people liked it or not. Guess I'll be the judge of that.
---
Gone Girl by Gillian Flynn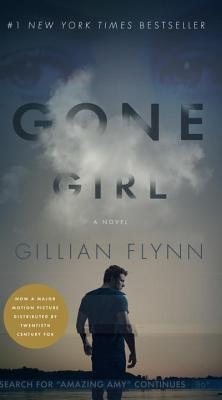 It's Nick and Amy's anniversary, when suddenly Amy goes missing. Nick isn't helping himself out as he keeps on imaging her there. However, after reading into Amy's diary, a whole new perspective is given. Everyone thinks that Nick killed her, but he still pleads innocent. But if it wasn't him, who else could it be?
I'm kind of excited, yet kind of nervous for this one. I haven't read any thrillers/mysteries in a while and I just hope this one is good!
Well those are the 6 books I got this month! I don't expect to do this every month obviously, but I may start doing something like this after I buy a few books. Maybe something like every two months, and include kindle books? I'm not sure yet…