By now, you have probably seen this cover at least once…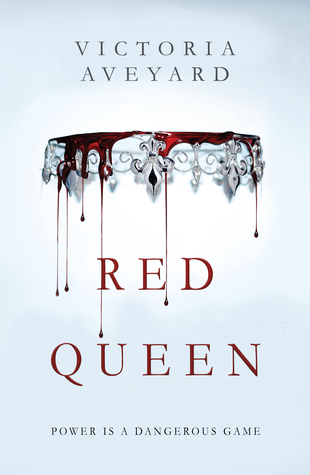 Everywhere I have looked lately, Red Queen has popped up somehow. This is a new book from the debut author Victoria Aveyard, and it is on everyone's TBR list. If you don't know much about Red Queen, here is all the infromation I have gathered about the story.
– It is set in a place where there are two kinds of people; people with red blood and people with silver blood.
– The silver blooded people rule the kingdom. Since they have silver blood, they have these really cool and unique powers, and get to live a nice lifestyle.
– The red blood people essentially live to serve the silver blood people.
– The main character Mare has a really special power, but she is not a silver blood.
– The king obviously doesn't want anyone to know about Mare, since she has the power to take down all the silver blooded people.
I am really excited to read this book, because I am very interested to see how the story pans out. This is the first book of the Red Queen Trilogy, and it will come out on February 10…..
However, if you really don't want to wait, you could check out the first 7 chapters! EpicReads has posted the chapters and I know I definitely will be reading them soon. But beware, because you might not want to stop after the end of the 7th chapter and will have to wait another two weeks!
Click Here for the EpicReads Post!