The Sunday Post is a weekly meme created by the Caffeinated Book Reviewer. It is a way to recap posts and talk about what is coming in the future. Check out the website Caffeinated Book review here for more information: http://caffeinatedbookreviewer.com/the-sunday-post-meme
Before I do all the regular stuff, can we jus take a minute and appreciate that Winter is coming out in 2 days. 2 days. I have waited for this book forever and it is finally here. I know lately I haven't had time to read, but I will read this one. I don't care what it takes.
HERE ARE SOME OF MY RECENT POSTS:
~~~~~~~~~~~~~~~~~~~~~~~~~
CURRENTLY READING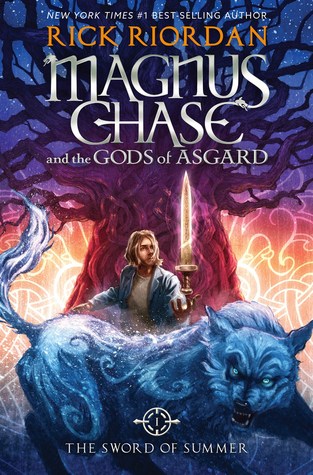 The Sword of Summer by Rick Riordan
~~~~~~~~~~~~~~~~~~~~~~~~~
 UPCOMING POSTS
Top Ten Tuesday: Movie Adaptations ]
Book Spotlight: Red's Untold Story
Probably some post that contains an emotional me rambling about Winter (could be next week)
TAG
Main goal this week is to get some posts in. I have no idea how long it will take me to read Winter, or how long it will be before I can write a review that is not pure ramble. We shall see.
~~~~~~~~~~~~~~~~~~~~~~~~~
My Own Book Choice Awards
You may have seen my Goodreads Choice Awards post where I had failed to check if there were more than two categories I could show you guys. However, after I was done voting, I had an idea. What if I hosted my own little Book Choice Awards with narrower categories. I'm currently investigating the best way to do this, so if you have any ideas, let me know down in the comments!
~~~~~~~~~~~~~~~~~~~~~~~~~
RANDOM UPDATES
I have a lot of candy from Halloween still. It's like candy heaven.
Forever wishing I could get an ARC of a book…literally any book.
QUANTICO.  This show makes my Mondays (I record it on Sunday, watch on Monday). Does anyone else watch this show? It is beyond good.
I bought two books the other day, because apparently I enjoy adding more to my never-ending TBR pile.