It's that time of year again…The Goodreads Choice Awards! I always love this time of the year where you can look back at the year of releases and vote for your favorites. It's a great way of remembering what all came out that year and what amazing books you were able to read. I love voting so much, I decided I would share it with you! Of course I am only doing the YA/MA categories, but goodreads has it open for all books.
If you want to vote yourself, here is the link: Goodreads Choice Awards YA
For Overall Best Young Adult Fiction I Chose…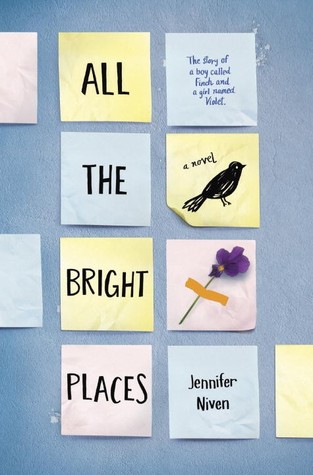 ALL THE BRIGHT PLACES by Jennifer Niven
This book came out at the beginning of the year and I still think about it. This was definitely  my favorite contemporary of the year, and I really hope it wins!
For Overall Best Young Adult Science Fiction/Fantasy I Chose…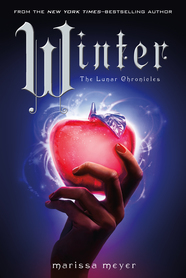 WINTER by Marissa Meyer
THAT'S RIGHT I VOTED FOR A BOOK I HAVEN'T EVEN READ YET! This was actually pretty tough because Queen of Shadows was one of the choices. However, I have so so so so so much hope and excitement for this book I want it to blow me away. Also it's coming out in three days. THREE. I can't take it!
For Overall Best Middle Grade/Children's I chose…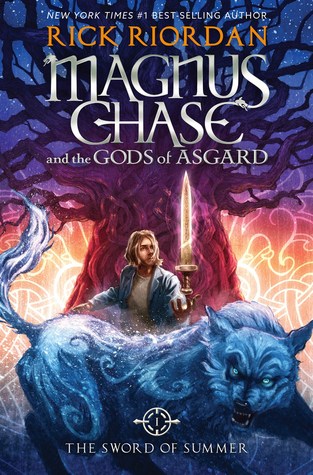 MAGNUS CHASE AND THE GODS OF ASGARD by Rick Riordan
How can you not vote for a Riordan book? I have every year. I actually just started this book on my kindle the other day, and I love it already.
So that's that! To be honest, before I made this post, I thought there was more individual categories, but there were only 3 I could vote for 😦 However, it gave me the idea of making my own book choice awards where I could narrow down the topic more. Do you guys think that sounds fun? Let me know down in the comments!