The Sunday Post is a weekly meme created by the Caffeinated Book Reviewer. It is a way to recap posts and talk about what is coming in the future. Check out the website Caffeinated Book review here for more information: http://caffeinatedbookreviewer.com/the-sunday-post-meme
I am actually blown away that it is August! July was gone in a second!
HERE ARE SOME OF MY RECENT POSTS:
The past few days were sort of busy for me, so I didn't get everything I want in 😦 I will be getting to them next week though!
~~~~~~~~~~~~~~~~~~~~~~~~~
Currently reading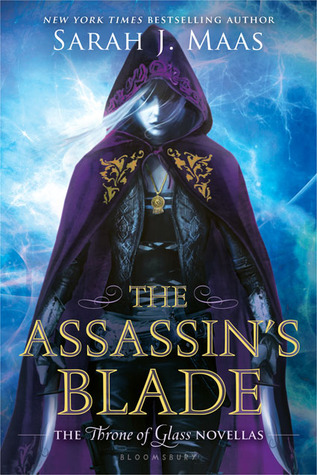 ~~~~~~~~~~~~~~~~~~~~~~~~~
 UPCOMING POSTS
Heir of Fire Review
Top Ten Tuesday: Fairytale retellings
In the Library: Recommending Science Fiction
Harry Potter Tag
Anticipated Reads Coming Soon
These are just some of the post ideas I have this week. Since I got two reviews in last week, I moved Heir of Fire back. You will be seeing it this week, because I have so many feelings about this series.
~~~~~~~~~~~~~~~~~~~~~~~~~
BLOG IMPROVEMENTS
As you know I am slowly changing my blog up. I'm thinking on making a TBR index page, and keep my top ten books on my tbr list. I think it would encourage me to read them so I could update the page more often. Keep a look at for that!
~~~~~~~~~~~~~~~~~~~~~~~~~
RANDOM UPDATES
Bath and Body Works released the Fall candles the other day and I am beyond excited. Fall is probably my favorite season, and I can't wait for it to get here! As much as I love swimming and flip flops, I'm ready for sweaters and pumpkins!!
I went to a bookstore the other day and walked out with nothing. It was hard, but I'm trying to read the books I got before I buy anymore (which is very difficult btw).
~~~~~~~~~~~~~~~~~~~~~~~~~
Buddy Read Results
So that was a big fail on my part. I honestly went into this thinking the book would be thought-provoking and that I would have more discussions on it, but I had nothing. It didn't stand out overall and was just ehhh. The buddy read this time didn't go as I had hoped, but next time, I hope it'll be better. I'm considering teaming up with someone and doing it together or something, I don't know.