I have been wanting to do this tag for the longest time now! I first saw this at Inspired by the Page and it was on my tag list immediately! Technically I wasn't "tagged", but since when have I ever followed that rule! I'm not sure who the original creator is, but if you know/I find out, I will add their link to this post as well!
1. Totally didn't need to have a sequel/sequels
To be honest, I didn't think To Kill a Mockingbird needed anything else, but Go Set a Watchmen was published not so long ago. I have heard some mixed feelings on the book, but I'm sure I will still probably read it one day. Technically it's not really a sequel, but the first copy of the story that Harper Lee later changed. I think things will just seem backwards, and messed up.
2. Totally didn't need to have more than one point of view!
I really didn't care for Tobias's point of view in Allegiant. I understand Veronica needed another point of view after certain events took place, and that's okay. What's not okay is when you can't tell if you are in Tris or Tobias's head. There were so many funny and awkward moments when I was reading, because nothing made sense, and then I realized it was the other characters pov. If Veronica would've had more time to make Tobias sound like Tobias, I probably would've enjoyed it more.
3. Totally didn't need to change cover art through the middle of a series!
I haven[t even read this book, but the cover change still irks me. The first cover of The Diviners by Libba Bray is so mysterious and intriguing. Then the new cover is just bleh.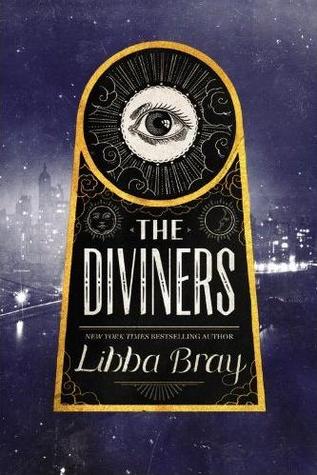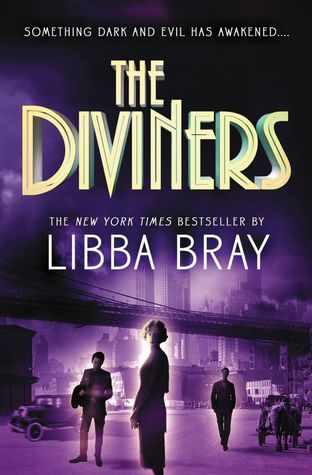 4. Totally didn't need a love triangle!
The Selection by Kiera Cass really didn't need a love triangle. I mean, who actually thought that America would end up with Aspen. Exactly, no one did. The love "triangle" in this book frustrated me to no end.
5. Totally didn't need this book to be included in this series!
Can I say every Maximum Ride book after the third one?  If this means books not needed in series because they need to be re-written, my answer is 100% Blood of Olympus. ALL I WANT IS A PERCY AND ANNABETH CHAPTER RICK! This was such a disappointing end for my favorite series, and I would gladly take a rewrite. Now if this means the book shouldn't even exist, you guys know my disliking for P.S. I Still Love You.
6. Totally didn't need a cliffhanger!
For the most part, I love cliffhangers. I may say I hate them, because I have to wait so long for the enxt book, but I still like the effect they have on me. So I don't really have a true answer for this. I will say the book that had the most impact on me with a cliffhanger was definitely Mark of Athena (it really was a cliffhanger). That is a hard one to wait a year for.
7. Totally didn't need to have just one point of view! 
I think it would've been really nice for The Darkest Minds to have several point of views. They could switch it up randomly like Sarah J. Maas does with her series, so you can see from several characters.
8. Totally didn't need that much hype!
Awhile ago, matched was pretty hyped. I saw tons of people reading it, so I decided to give it a try. I'm pretty sure it is on my top 5 most disliked books ever. Long story short- don't read Matched.
9. Totally didn't need a relative book reference! (e.g. Hunger Games fan would love Divergent.)
I really don't see anything wrong with this. This is how you ultimately help recommend a book to someone, by knowing what they have enjoyed. I don't really understand this question. One thing that does annoy me is when something says "THE NEW HUNGER GAMES!" Every book is unique, so try to find words to describe it other than those.
10. Totally didn't deserve my time!
I would like to say that every book I read hasn't been a waste of time. Unfortunately, Side Effects May Vary is the reason I can't say that. It wasn't great when I started, but I had a ton of hope that it would get better, so I kept reading and reading it and….nothing. My thought after finishing the book was "why did I waste so much time on this book?" So yeah, there that.
NOW FOR THE TAGGING!
Inside the Mind of a Bibliphile