The Sunday Post is a weekly meme created by the Caffeinated Book Reviewer. It is a way to recap posts and talk about what is coming in the future. Check out the website Caffeinated Book review here for more information: http://caffeinatedbookreviewer.com/the-sunday-post-meme
I am not able to comprehend the fact that this is the last week in July, and that Summer is almost over! Time goes fast we you are having fun!
HERE ARE SOME OF MY RECENT POSTS:
This week was pretty successful! I'm pretty sure this is the first week in my entire blogging career that I have posted one or more posts everyday during the week. i doubt that will happen to often, but it is still cool to blog all week!
~~~~~~~~~~~~~~~~~~~~~~~~~
 UPCOMING POSTS
Heir of Fire Review
Paper Towns Movie Review
Top Ten Tuesday: Characters Who are Fellow Book Nerds
July Buddy Read

Say What You Will Review
Discussion Post
List

In the Library: Recommending Science Fiction
Totally Didn't Tag (got pushed back to this week)
These are just some of the post ideas I have this week. I have 3 reviews coming, so I may split them up a bit, so one may be coming next week.
~~~~~~~~~~~~~~~~~~~~~~~~~
Blog improvements
As you can tell. Find Me at the Library went under some construction this past week. How do you guys like the new theme and design? I just happened to come across this while looking at themes, and it had everything I wanted. I made some new post labels and it's starting to look pretty good. I'm even working on expanding my menus, so keep checking those as well!
I finally made a rating system! Check it out under the Book Reviews tab!
~~~~~~~~~~~~~~~~~~~~~~~~~
Random Updates
I GOT TO SEE PAPER TOWNS!!! I'll have a review on it posted soon, but here's something to give you my opinion on it: LOVE ❤
~~~~~~~~~~~~~~~~~~~~~~~~~
Books I bought this week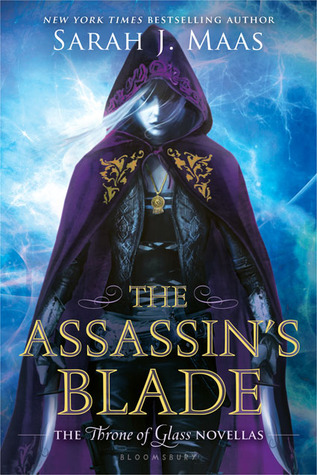 While I love the Throne of Glass covers, this novella's cover is absolutely breathtaking, and I needed it on my shelf. Can't wait to get to this, because I want more Celaena!!