Yes, I'm back with again another tag. I think this is my third one this week?? For those of you who don't know I am having my own tag-tastic week and doing all the tags i've wanted to do now forever. This one has always been on my list, and I am happy to have finally gotten to it. This was created by faultydevices on youtube, and you can visit her channel here. (Pssss… since this is a social media tag, follow me on twitter @findmeinlibrary)
Twitter: A book you want to share with the world
I would like to share Lynette Noni's Akarnae! It's been out for a couple months, and I read it recently and it was so good (I raved about it on my review). However, I would really like to see more people talking about this book, so this is definitely the book I would share to the world.
Facebook: A book you really enjoyed that was recommended by someone else
Many years ago one of my friends approached me with The Hunger Games. I started reading it right away and I fell in love with the entire genre. It opened me up into this whole new world of books, so it really was quite teh recommendation.
Tumblr: A book you read before bloggingbut haven't raved much about on blogging
I read Speak by Laurie Halse Anderson before I started blogging and really loved it. Come to think of it, I have barely mentioned that book on here.
Myspace: A book you don't plan on re-reading
Oh there are so many, so I'll just choose one I own but will probably never read again. Probably Where She Went by Gayle Forman. Unless it becomes a movie one day, it's not very high on the re-reading list.
Instagram: A book with a gorgeous, picture worthy cover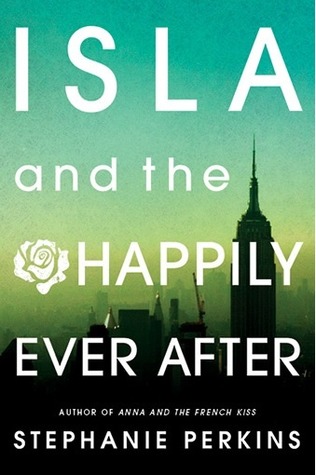 Not exactly the best book, but the cover is just beautiful. Not all people think so, but it's a combo of like all my favorite colors si it's defintiely a favorite.
Youtube: A book you wish would be made into a movie
THERE ARE SO MANY. I even have a post about it here. I still think The Lunar Chronicles and Fangirl would be amazing movies.
Skype- a book with characters that you wish you could talk to instead of just reading about
I could go historic and say Anne Frank and her diary. Or I can go the fangirl way and choose Harry Potter. Either way is perfectly fine with me.
That was super fun! I tag all of you, so if you do this tag, comment below so I can read your awesome answers. Until tomorrow!!!