I normally don't do haul posts, because let's be honest, I normally don't 'haul' all that many books in a short period of time. However, I was thinking about it, and I realized that in the past three to four days, I have kind of hauled some books. It's not that large of an amount, but more than I normally get in a few day span. Granted, half of them are library books, but they till count right? I don't even know the rules and regulations of a haul. Enough rambling, let me show you my new books! I will give the goodreads blurb and why I picked it up!
Library Books
"I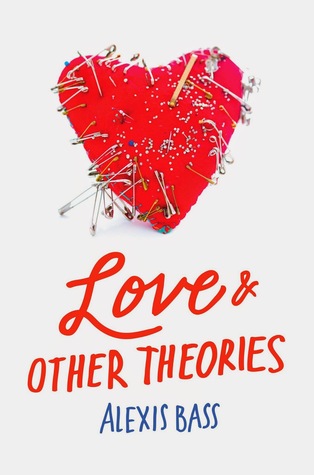 f you want more, you have to give less.
That's the secret to dating in high school. By giving as little as they expect to get in return, seventeen-year-old Aubrey Housing and her three best friends have made it to the second semester of their senior year heartbreak-free. And it's all thanks to a few simple rules: don't commit, don't be needy, and don't give away your heart.
So when smoking-hot Nathan Diggs transfers to Lincoln High, it shouldn't be a big deal. At least that's what Aubrey tells herself. But Nathan's new-boy charm, his kindness, and his disarming honesty throw Aubrey off her game and put her in danger of breaking the most important rule of all: Don't fall in love"
I remember reading about this book when I was doing a monthly release post. It probably won't be the best, but it seemed like a cute little contemporary romance book to read. We'll see!
---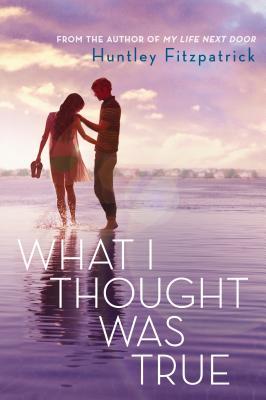 "Gwen Castle has never so badly wanted to say good-bye to her island home till now: the summer her Biggest Mistake Ever, Cassidy Somers, takes a job there as the local yard boy. He's a rich kid from across the bridge in Stony Bay, and she hails from a family of fishermen and housecleaners who keep the island's summer people happy. Gwen worries a life of cleaning houses will be her fate too, but just when it looks like she'll never escape her past—or the island—Gwen's dad gives her some shocking advice. Sparks fly and secret histories unspool as Gwen spends a gorgeous, restless summer struggling to resolve what she thought was true—about the place she lives, the people she loves, and even herself—with what really is.
A magnetic, push-you-pull-me romance with depth, this is for fans of Sarah Dessen, Jenny Han, and Deb Caletti."
I have read Huntley Fitzpatrick's book My Life Next Door and it was adorable. Her sequel is coming out soon, so until then I thought I would try this out.
---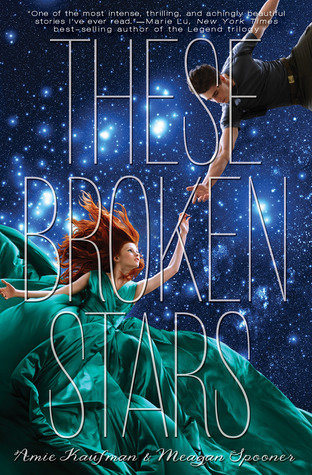 "Luxury spaceliner Icarus suddenly plummets from hyperspace into the nearest planet. Lilac LaRoux and Tarver Merendsen survive — alone. Lilac is the daughter of the richest man in the universe. Tarver comes from nothing, a cynical war hero. Both journey across the eerie deserted terrain for help. Everything changes when they uncover the truth.
The Starbound Trilogy: Three worlds. Three love stories. One enemy."
I love this cover so much! I have seen this book a lot lately, but some different thoughts on it. I thought I would try it myself and get my own opinion on it.
---
Books I Bought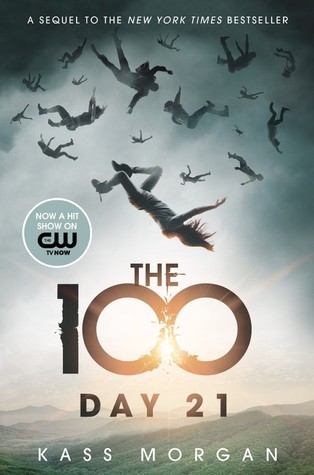 "No one has set foot on Earth in centuries — until now.
It's been 21 days since the hundred landed on Earth. They're the only humans to set foot on the planet in centuries…or so they thought. Facing an unknown enemy, Wells attempts to keep the group together. Clarke strikes out for Mount Weather, in search of other Colonists, while Bellamy is determined to rescue his sister, no matter the cost. And back on the ship, Glass faces an unthinkable choice between the love of her life and life itself.
In this pulse-pounding sequel to Kass Morgan's The 100, secrets are revealed, beliefs are challenged, and relationships are tested. And the hundred will struggle to survive the only way they can — together."
You may have seen my new addiction to The 100. While I didn't like the book as much as the tv show, I still want to read all of the books. I'm having withdrawals, and season three is months upon months away.
---
"Weeks after landing on Earth, the Hundred have managed to create a sense of order amidst their wild, chaotic surroundings. But their delicate balance comes crashing down with the arrival of new dropships from space.
These new arrivals are the lucky ones – back on the Colony, the oxygen is almost gone – but after making it safely to Earth, GLASS's luck seems to be running out. CLARKE leads a rescue party to the crash site, ready to treat the wounded, but she can't stop thinking about her parents who may still be alive. Meanwhile, WELLS struggles to maintain his authority despite the presence of the Vice Chancellor and his armed guards, and BELLAMY must decide whether to face or flee the crimes he thought he'd left behind.
It's time for the Hundred to come together and fight for the freedom they've found on Earth, or risk losing everything – and everyone – they love."
WHY IS FINN ON THE COVER OF THIS BOOK?? He's not even in the books at all, so the fact that he is on the cover bothers me for some reason.
---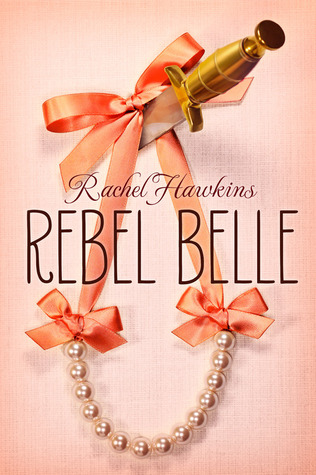 "Harper Price, peerless Southern belle, was born ready for a Homecoming tiara. But after a strange run-in at the dance imbues her with incredible abilities, Harper's destiny takes a turn for the seriously weird. She becomes a Paladin, one of an ancient line of guardians with agility, super strength and lethal fighting instincts.
Just when life can't get any more disastrously crazy, Harper finds out who she's charged to protect: David Stark, school reporter, subject of a mysterious prophecy and possibly Harper's least favorite person. But things get complicated when Harper starts falling for him—and discovers that David's own fate could very well be to destroy Earth.
With snappy banter, cotillion dresses, non-stop action and a touch of magic, this new young adult series from bestseller Rachel Hawkins is going to make y'all beg for more."
I have wanted to read this for a while now, and the cover is just beautiful. The second book just came out a few days ago, so I should be able to read the two close together.
I seem to have a pretty good variety here. Have any of you read these books, and if so, what did you think of them?