Top Ten Tuesday is a meme created by The Broke and the Bookish. They create all kinds of super awesome list ideas that we all get to participate in. Check out their website: http://www.brokeandbookish.com/p/top-ten-tuesday-other-features.html
I have actually finished up a lot of my favorite series in the past year. Divergent ended last year, Anna and the French Kiss, and Heroes of Olympus. This took some more thinking, but there are definitely some books that I can't wait for!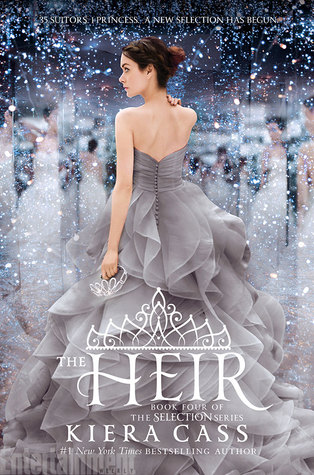 1. Winter by Marissa Meyer
Right now we don't know much about this book except that they are on the moon, and we have a new main character named Winter and she is supposed to show the Snow White fairy tale. Now if you haven't noticed, I love the Lunar Chronicles, and I can not wait to read this book! If you haven't read the first 3 yet, don't worry, we still have a year of waiting. 😥
2. The Heir by Kiera Cass
Awhile ago, Kiera announced that she wasn't quite done with Maxon and American just yet. This story follows their twins and the new selection. (Also the cover of this book is my favorite of the whole series!)
3. P.S. I Still Love You (To All the Boys I've Loved Before) by Jenny Han
I read the first book last month, and thought it was super adorable. I thought it had just ended the way it did, but then I found out there was a sequel coming!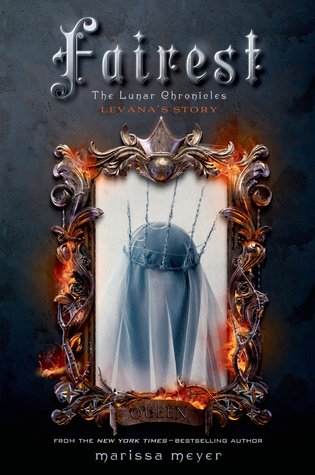 4. The Boy Most Likely To by Huntley Fitzpatrick
This is the second book of My Life Next Door. I know this is story follows TIm more, and I am excited to see where it goes!
5. Fairest by Marissa Meyer
Yep, I managed to put the Lunar Chronicles on here twice! I really am excited for this short story, and it tells more about Levana! It comes out in 2-3 months and I can't wait for more Marissa Meyer writing!
That's all I could really think of right now. Now that I'm starting into more fantasy series, I'll probably find more books I am excited for. I know already that the 4th Throne of Glass books is coming out next year and I've seen some stuff on a 3rd Fifth Wave book. So, what are you looking forward to in the book world?